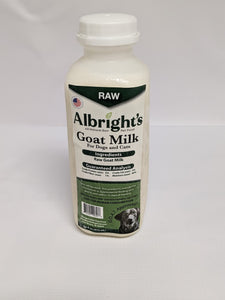 Why Goat Milk? Not only is goat's milk safe for dogs, but it's healthy and highly recommended! The biggest and most desirable benefit of goat's milk is its digestive properties. Goat's milk is loaded with probiotics that help to support digestion by increasing the population of healthy bacteria in your dog's digestive tract. Supporting your dog's digestion helps to improve nutrient absorption, boosts the immune system, and aids in filtering out toxins. In addition, goat's milk also provides: Moisture - vital to all systems in your dog's body Calcium - component of bone, strengthens muscle and supports blood clotting B vitamins - support a healthy metabolism,...
---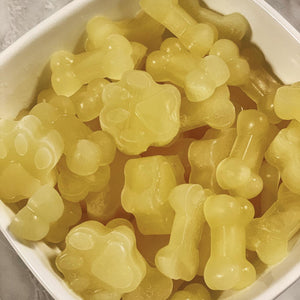 Just made a few batches of these cute little treats for the pups. They're super easy, low-cal, healthy, & best of all, they love them! You can make your own bone broth or use store bought. Just make sure there's no added sodium or spices.  Then all you do is fill your silicone molds with bone broth and freeze it! Bone broth hosts lots of benefits for your best friends. Not only does bone broth encourage a healthy gut–improving your dog's digestion, but it strengthens joints and reinforces your dog's immune system. Bone broth is full of important nutrients and minerals...
---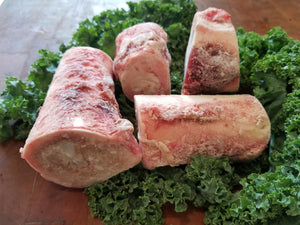 5 common myths of the raw dog food diet
---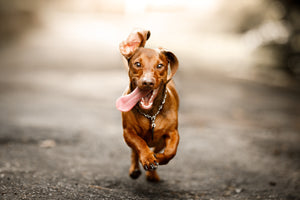 For the past several years, we have been feeding our beloved dogs a raw diet. Prior to this, we hade been struggling with various health issues such as digestion problems, skin conditions, and ear infections. However, after witnessing the success of a friend who had switched to feeding their dogs raw, we decided to give it a try. The results were truly remarkable - our dogs experienced improved overall health and less frequent visits to the vet. Their weight became more manageable and their skin conditions and ear infections cleared up. Even picking up after them became an effortless task due to...